Josep Maria cruset i domènech
Presidente - Port Tarragona
Josep Maria Cruset i Domènech (Riudoms, 1975) asumió la presidencia de la Autoridad Portuaria de Tarragona en noviembre de 2018.
Como presidente de Port Tarragona, también es presidente de ChemMed, el primer clúster de la industria química del sur de Europa, miembro del Consejo de Administración del Grupo de Promoción del Puerto de Tarragona (APPORT), miembro-consultor de la Cámara de Comercio de Tarragona, Industria y Navegación y miembro de la Cámara de Comercio de Reus. También es miembro de las organizaciones portuarias internacionales MEDports Association y Mediterranean Ports Community.
Josep Maria Cruset i Domènech
Director Comercial - Port Tarragona
Genoveva Climent es la Directora Comercial del Port Tarragona desde 2015, y también es la Directora de ChemMed Tarragona, el clúster químico industrial, logístico, académico y científico ubicado en el área de Tarragona.
Conoce en profundidad la logística portuaria y los diferentes actores de la comunidad portuaria ya que lleva más de 20 años trabajando en el sector logístico.
Senior Global Specialist Animal Protein - Rabobank
Nan-Dirk Mulder is senior global specialist animal protein with Rabobank, He joined Rabobank in 2001 and is based at Rabobank's headquarter in Utrecht, the Netherlands.
Nan-Dirk graduated in agricultural economics, marketing and market research from the Netherlands' Wageningen Agricultural University in 1996. Before his appointment at Rabobank International, Nan-Dirk worked for the Product Boards for Livestock, Meat and Eggs (PVE) and the Agricultural Economic Research Institute (LEI) in the Netherlands.
Since joining Rabobank International, Nan-Dirk advises the bank on global commitments in the animal protein industry. He has been involved in the bank's many banking and research activities in the animal protein industry and worked hereby with the leading companies in the global animal protein value chain worldwide. Nan-Dirk is publishing regularly reports about global and regional industry perspectives and is a regular speaker at conferences and seminars all over the world.
Universidad Politécnica de Madrid, UPM
Dr Mateos holds a B.S in Animal Production for the Universidad Politécnica de Madrid, D.V.M in Veterinary Science for the Universidad Complutense de Madrid, a PhD in Veterinary Science for Universidad Autónoma de Barcelona, and a PhD and a Post-Doctoral position in Animal Science (Poultry) for Iowa State University.
He worked for the Industry both in Spain and in the USA as Technical and Product Manager of American Cyanamid Company (Wayne, NJ) and as Technical Manager, Chief Nutritionist, and Feed Mill Manager of one of the biggest Coops in Spain. Currently, he is Profesor of Animal Science at University of Madrid. He has published 138 papers in SCI Journals and given more than 500 lectures in International Congresses and Seminars. He was Editor in Chief of the Scientific Journal "Animal Feed Science and Technology" (2005-2013) and member of the Editorial Board of Poultry Science and Animal Feed Science and Technology.
Dr Mateos works as a consultant for the Animal Feed Industry all over the world. He has collaborated in numerous projects and activities on behalf of USSEC for the last 26 years.
Director Técnico - Trouw Nutrition Ibérica
Dr. Ingeniero Agrónomo por la E.T.S. de Ingenieros Agrónomos de Madrid  y licenciado en Veterinaria por la Universidad Complutense de Madrid.
Carrera Profesional: Doctorando-Becario en el Dpto. de Alimentación Animal de la E.T.S. de Ingenieros Agrónomos de Madrid (1980-1985), Beca Post-Doctoral Fleming en la School of Agriculture de la Universidad de Nottingham (1986), Director Técnico de la empresa Indukern S.A. (1986-1987), Coordinador de los Servicios de Nutrición de Cyanamid Ibérica S.A. (1988-1992), Director de Nutrición de Agrovic S.A. (1992-2001), Director de la Oficina de Barcelona de Trouw Nutrition Ibérica (2002-2020) y Director Técnico de la misma empresa (2002-hasta la actualidad). Global Poultry Marketing Manager de T.N. Intl´ (2003-2008), Profesor Asociado del Departamento de Producción Animal de la Facultad de Veterinaria de la Universitat Autónoma de Barcelona (2001-2005), Representante de España en el Working Group nº 2 de la W.P.S.A. (World Poultry Science Association), Vicepresidente de FEDNA (Fundación Española para el Desarrollo de la Nutrición Animal).
Otras actividades profesionales: Autor de varios libros y de numerosos artículos científicos y de divulgación en el ámbito de la nutrición animal, así como ponente y profesor invitado en numerosos cursos y eventos organizados por universidades, instituciones y empresas.
Mariano Gorrachategui García
Licenciado en Ciencias Químicas por la Universidad Autónoma de Madrid. Diploma de estudios avanzados en Producción Animal por la ETS de Ingenieros Agrónomos de la Universidad Politécnica de Madrid.
Desarrollo profesional en el Sector de la Nutrición Animal desde 1980, trabajando en distrintas empresas tanto del ámbito nacional como internacional.
Actualmente, Presidente de la Comisión Técnica-Legislativa de CESFAC (Confederación Española de Fabricantes de Piensos Compuestos). En la actualidad desarrolla su trabajo profesional como Consultor independiente en Nutrición y Alimentación animal.
Mariano Gorrachategui García
Head of CRM Department - AGROLAB Ibérica
Licenciada en Química y Doctora en Química Cuántica por la Universitat Rovira i Virgili (URV). Inicié mi carrera laboral como investigadora en el campo de los materiales orgánicos con propiedades fotoquímicas especiales que juegan un papel clave como agentes farmacéuticos en la industria agrícola y en la ciencia de materiales, realizando diversas estancias postdoctorales en King's College London (UK), Universidad de Nápoles Federico II (Italia) y en la Universidad de Lund (Suecia).
Me incorporé en el departamento de CRM de AGROLAB Ibérica en 2015. Aquí me he especializado en la calidad y seguridad de piensos, materias primas y todo tipo de alimentos, con el fin de asegurar que se cumplan con los estándares establecidos tanto por los clientes como por las Autoridades reguladoras, a nivel nacional e internacional. Experta en diversas Normas de Certificación y Gestión de la Calidad: ISO 17025, GAFTA, GMP+, FOSFA, IFS, BRC, etc.
Positioned within the Agriculture and Weather research team at Refinitiv, an LSEG business, Isaac Hankes leads weather forecasting efforts specializing seasonal outlooks.
Isaac Hankes is an atmospheric scientist working to providing insight on the intersection between anomalous weather (heat waves, drought, flooding, hurricanes, cold air outbreaks, severe weather, etc.) and its impacts on commodities markets (agriculture, energy, shipping, etc.). His past (publications) and ongoing research (articles) at Refinitiv reflect a commitment to improving the understanding and communication of weather risks based on the latest statistical/numerical modeling techniques available.
Isaac Hankes graduated with a B.S. degree in meteorology in 2007 before graduating from the University of Illinois with a M.S. degree (in 2009) and a Ph.D. (in 2014) in atmospheric science.
Director Area cereales GRUPO AN
Ingeniero Agrónomo por la UPNA, Master en Dirección de empresas por ESIC (Executive MBA)
Casi toda mi carrera profesional la he desarrollado en el sector cooperativo, primero como técnico de cultivos extensivos en UCAN, y desde 1998 como comercial dentro del área de cereales del Grupo AN hasta el 2004, donde pase a tomar las responsabilidades como Director de Area de cereales.
Área que esta pasada campaña ha comercializado 1,6 M tn, de los cuales 1,420 M tn son cosechas de los socios de la cooperativa. El resto comercio con terceros. Somos la mayor cooperativa cerealista de España estando presente en 8 ccaa diferentes con 162 cooperativas socias.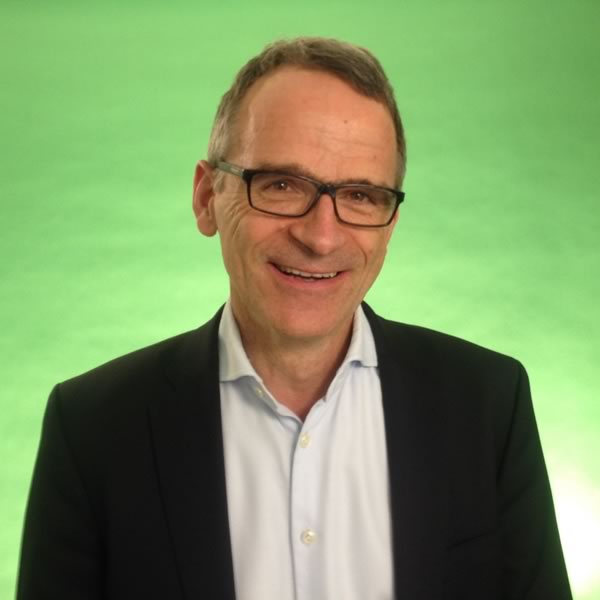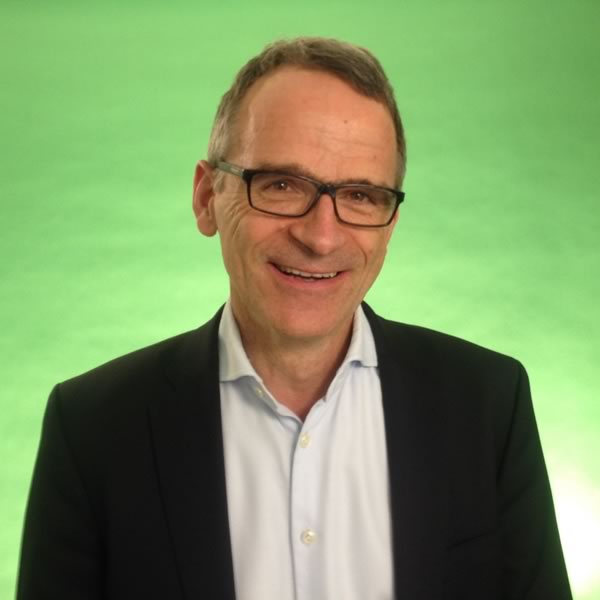 Executive Director - OIL WORLD
Thomas Mielke is Executive Director of ISTA Mielke – OIL WORLD, a leading research organization in Germany that provides global supply, demand and price analyses, statistics and forecasts for soybeans, soya oil and meal as well as for all the other major oilseeds, vegetable oils & animal fats and oilmeals and for biodiesel and livestock products with clients in 100 countries.
He is a frequent speaker at conferences and workshops all over the world. Thomas Mielke joined the OIL WORLD team  after studying economics. He has given lectures at the University of Hamburg (TUHH).
OIL WORLD was founded in 1958 and is recognized worldwide as a leading independent, authoritative and unbiased information provider. The WEEKLY and daily FLASH reports can be obtained from www.oilworld.biz and there are other reports, the CHINESE OIL WORLD in Mandarin  and the FISH, Oil & Meal World in English and Spanish.

Vicepresidente de trading - StoneX Group Inc
Radamés Muñoz es vicepresidente de trading en la empresa StoneX Financial Inc, enfocado en los mercados de granos y oleaginosas. Recibió su licenciatura en la Universidad Internacional de la Florida en administración de empresas con una especialización en finanzas en el año 2000. En el año 2004, recibió su maestría en ciencias financieras de la Universidad Internacional de la Florida.
Comenzó sus labores en el año 2000 como analista de crédito para el departamento de banca corresponsal en Hamilton Bank, NA en Miami FL. En marzo del 2002 comenzó su carrera como corredor de futuros y derivados en la empresa Hencorp Futures LC, especializándose en el mercado de café. Luego de 3 años como corredor de café, desarrolló la división de corretaje de granos y oleaginosas de Hencorp Futures LC, finalmente uniéndose al equipo de Latinoamérica de StoneX en octubre del 2010 como un consultor senior luego de la compra de Hencorp Futures LC por parte de StoneX efectuada en septiembre del 2010.
Actualmente se enfoca en ofrecer consultoría para administrar el riesgo de precios en materias primas agrícolas a lo largo de toda Latinoamérica, España y Portugal a través del mercado de futuros, opciones e instrumentos derivados OTC.
Bob Bresnahan founded Trilateral, Inc. in 1986. He is now widely recognized for his market analysis acumen and recommendations—combining technical and fundamental analysis.
Bob spent the first 11 years of his career in the trading pits of the Chicago Board of Trade, the Minneapolis Grain Exchange, the New York Commodity Exchange, the New York Mercantile Exchange, and the New York Futures Exchange to diversify his trading opportunities and skills. He left the trading pits in 1986 to focus on building Trilateral's services in managing purchasing and risk management transactions—including supplier negotiations, pricing, hedging, and administrative management—for companies whose operating margins are highly sensitive to commodity, ingredient and energy input costs.
Bob refers to himself as "purely a technical trader." And while his technical analysis expertise is an indisputable competitive advantage, Bob is also an ardent fundamental analyst; particularly in the context of monitoring the dynamics of how the market is "determining value."
A primary benefit of Bob's approach is it allows buyers and traders to make pricing and purchasing decision with a confident level of probability of what the market is going to do as opposed to reacting to what the market has done.
Bob's proficiencies include purchasing and risk management of the following markets: corn, wheat barley, soybeans, soybean meal, dairy products (including butter, milk and whey), eggs, protein (including live cattle and poultry) and energy.
Bob is a regular contributor to the Milling & Baking Market Fax along with being the sole market contributor for the American Baking Association (ABA) in Washington D.C. Bob is also sought out on a regular basis by the American Soybean Association, The United Soybean Export Council, the U.S. Wheat Council, and U.S. Coarse Grains Council to conduct foreign purchasing seminars for their customers. Bob is also a frequent participant for the many risk management training programs conducted by the Chicago Board of Trade Division of the CME Group.
Bob has participated in purchasing/risk management seminars in the Middle East (Saudi Arabia, Jordon, the United Arab Emirates and Turkey), North Africa (Egypt, Tunisia and Morocco), Europe (France, Spain, Italy and Bulgaria) and Russia.
Vice President of Risk Management - INTL FCStone Financial Inc.
Sergio Dettmer is Vice President of Risk Management at INTL FCStone Financial Inc. – FCM Division, working out the Miami office. With a career that spans over 18 years, Sergio is recognized in the industry as an experienced professional in financial derivatives — including OTC markets, Forex markets and agricultural commodities — as well as a trusted educator.
Sergio assists INTL FCStone clients in Latin America and Europe by conducting analyses of their operations to determine and evaluate market exposure, price sensitivity and financial risks arising from price fluctuations in global commodity markets.
Prior to joining INTL FCStone Financial Inc., he oversaw the procurement of cereals and proteins for a poultry company in Mexico. Sergio holds both a BS in Computer Systems as well as a master's degree in Risk Management & Financial Engineering.
Managing Director - Nanta
Veterinary degree from the Universidad Complutense de Madrid (Animal Production and Economy Specialist)
MBA from Escuela de Negocios de Valladolid.
Management programs:
– HEC (Haute Ecole Commerciale) – Paris
– IMD Business School (International Institute for Management Development) – Lausanne (Suiza)
He has been working in Nanta since 1990 when he joined as Technical and Commercial Specialist of ruminants in the Castilla y León region.
In 2005 he was appointed Deputy Director of that same region. In 2010 he started to develop his work as Marketing Director of the Agri area. In 2014 he was appointed Managing Director of Nanta. Member of the Board of Directors of CESFAC as Vice President.
Vice President of FEFAC. Member of the Executive Committee.
Director de Producción - Bonarea
Josep Ribó desempeña en la actualidad la función de Director de producción de Alimentación Animal en la empresa agroalimentaria bonArea-agrupa situada en Guissona (Lleida).
Su formación acadèmica es la licenciatura de veterinària por la UAB de Barcelona y el master MBA executive en dirección empresarial y marketing.
Ha desarrollado su carrera professional durante 27 años con diferentes responsabilidades dentro del grupo alimentario bonArea: veterinario especialista en patologia, veterinario assessor de explotaciones ganaderas, coordinador de salud animal, nutrólogo de alimentación animal y desde el 2011 asume la dirección del departamento de alimentación animal.
Comprometido con el mundo rural y Guissona, es la sexta generación de veterinarios en la família y es un apasionado en la gestión de la explotación agraria familiar.
Desde 1979 hasta 1987: Trabajó en Unión Alimentaria Sanders desempeñando las funciones de compras y abastecimiento de materias primas para alimentación animal
Desde 1987 hasta 2008: Se incorporó a la empresa Saprogal, formando parte del equipo de compras, director adjunto y director de compras de materias primas para alimentación animal y logística
Desde 2008 hasta 2012 Saprogal pasa a denominarse Núter Feed en las que siguió desempeñando la funciones de Director de compras de materias primas para alimentación animal y logística
Desde 2012 a la actualidad: Se incorpora a Coren para desempeñar las funciones de Director de compras del Grupo tanto para materias primas de alimentación animal como de materias primas auxiliares
Desde el año 2005 hasta la actualidad, es el Presidente de la Comisión de materias Primas de Cesfac
Desde el año 2012 a la actualidad, es miembro de la Junta Directiva de Cesfac en la que actualmente es uno de los Vicepresidentes.
Bell-lloc d'Urgell (Lleida) 22/12/1962
Febrero 1982 a diciembre 1992: Cooperativa del Camp "Sant Miquel" de Bell-Lloc d'Urgell.
De enero 1993 a mayo 2004: responsable de compras de Harinera la Meta, s.a.
De mayo 2004 … : Coordinador del departamento de compras del grupo Vall Companys, materia prima para la alimentación animal y para la alimentacion humana.
Inspectia & Control Services
Albert es un profesional con una dilatada trayectoria vinculada desde hace más de 30 años al control y verificación de mercancías en el ámbito marítimo.
Ha desarrollado e implementado diferentes esquemas de Gestión de Calidad y de Seguridad de alimentos y piensos y colabora activamente en la promoción y certificación de cultivos con identidad preservada y valor agregado.
En 2010 fundó Inspectia & Control Services que actualmente brinda servicios de inspección, control y asesoría en el sector agroalimentario.
Desde 2012, Albert representa los intereses del U.S. Soybean Export Council Inc., en la Unión Europea, con el objetivo de promover la soja estadounidense desde el aspecto cualitativo hasta su esquema de producción sostenible.
Desde 2018 ha impulsado la creación de la división aérea de Inspectia especializada en la aplicación de nuevas tecnologías basadas en el uso de drones para propósitos Agrícolas, Marítimos, Industriales y Filmografía.

Commercial Manager (proteins & grains) - Bunge Ibérica
Javier has over 35 year experience in the oilseed industry and agribusiness sector.
Graduated in economics at Barcelona University. He first joined Cargill as Junior trader to work at the existing soybean crushing plant unit at Tarragona port. At Cargill he had the opportunity to work in different sites like Madrid, Buenos Aires or Seville.
In 2005 joined Bunge in Barcelona as commercial manager for Ibérica where the company runs four crushing units in addition of its trading activity in the agribusiness sector.
U.S. Soybean Export Council, USSEC
Lola Herrera es Licenciada en Filosofía y Ciencias de la Educación por la Universidad de Barcelona, con estudios complementarios en Psicología, Marketing, y Dirección de Empresas.
Su trayectoria profesional ha estado siempre vinculada al mercado de materias primas agrícolas, primero en Cargill, durante 33 años, luego en Glencore y por último en su propia empresa, creada hace diez años, Rogah Global, desde donde edita un informe diario de mercado LH GLOBAL, dedicado al análisis de los mercados de proteínas y cereales tanto a nivel internacional como a nivel local.
Desde hace ocho años, es consultora de USSEC, asociación que agrupa a todos los agricultores de Estados Unidos y a la industria de la soja en general y que tiene como objetivo la promoción de la soja en el sur de Europa.
La empresa Rogah Global es también agencia comercial para el mercado de físicos en el mercado español, tanto por lo referido proteínas como a cereales.